BienVenidos mi Amigas!
That's Spanish for Welcome my Friends...(gender biased Amigas...gals)...Okay, and Amigos!
In keeping with my Texas Alphabet Theme... for the
Letter E here's the Whole Enchilada!!!
The waitress comes to our table and says...
Here's the menu! How would you like your Enchiladas? Skinny or Fat?
I look at HiHoney...he's pattin' his paunch and peerin' over his readin' specs and says....
I should have the Skinny and She should have the Fat, but I think we will both have the
WHOLE ENCHILADA Plate!
Now This is What I'm Talking About! Green Chicken Enchiladas! TexMex Style! Ole' Ya'll!
The term "TexMex" first entered the common lexicon as a nickname for the Texas-Mexican Railway, chartered in 1875.
Train schedules, published in newspapers, abbreviated the names of railroads. For example, the Missouri Pacific was called the Mo. Pac. and the Texas-Mexican was abbreviated Tex. Mex.
It was in the 1920s that the hyphenated form was used in reference to the railroad as well as to describe people of Mexican descent who were born in Texas.
Food historians claim that the first print evidence of "TexMex" in reference to food happened in 1945.
From there, TexMex restaurants slowly surfaced outside the Southwest U.S. in cities with substantial Hispanic populations.
Then TexMex went "gourmet". In the 1970s Mexican culinary expert Diana Kennedy is credited for taking this common food and making it trendy fare and a new "must-eat" cuisine.
The cuisine actually originated with the Texans of Hispanic descent or Tejanos, as a hybrid of Spanish and Mexican Indian foods when Texas was still part of New Spain and, later, of Mexico.
Served at dinner tables across the South Texas region, between San Antonio to Brownsville, this cuisine has varied little from its earliest origins and was heavily influenced by the cuisine in the neighboring northern states of Mexico. Originally, TexMex started with a taste for cabrito (kid goat), barbacoa (barbecued cow heads), carne seca (dried beef), and other products of cattle culture that were common on both sides of the Rio Grande during that period.
OOPS! Sorry Ya'll....I should have put up a RedHotChili Flag on that last sentence!
We're use to the Cabrito and Barbacoa here in Texas....Yankees....not so much!
Here's what ya drink with the Whole Enchilada Plate!
Margaritas!
What's To Know About Margaritas!
TEQUILA!
Choosing the right tequila is the key to creating the perfect margarita recipe.
Tequila is required to be at least 51% agave. Premium tequila has the best taste and quality.
It is made with 100% blue agave juices and must be distilled and bottled in Mexico.
"Tequila 100% de Agave" or "Tequila 100% puro de Agave" must comply with strict Mexican government regulations.
Ya'll might remember my Letter A post...
Now, Mi Amigas and Amigos....Here's what you Do AFTER you've had the Whole Enchilada Plate and a couple of Primo Margaritas. Turn Up Your Volume!
Now, I bet you are ready to grab your HiHoney and TexMex FreeStyleSpin your way over to Jennys.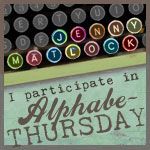 PS...Just so Ya'll know...It takes more than a couple of Margaritas for HiHoney to do The Inside Turn and after that he's really Looped for The Loop! We usually leave The Hurricane for our last few Dance Steps....out the door! Ole'!!!
PPS...I swear I didn't have any Tequila when I did the Margarita photo!