>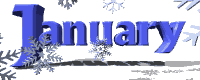 The Month To Bring In The New and Throw Out The Old!!!

Who Said That?????
Are they NUTS!!!
BringIn the NEW....Okay, I can do THAT...I Like Some of the NEW!!!
ThrowOut the OLD....Never in a KaBillion Januarys...I LOVE the OLD!!!
This NEW THING???
I do LOVE my NEW Puter! Have you been Thinkin about a NEW or UpDated Puter?
Well, as for Me and Mine...OK make that Me and Me...
Windows 7 IS..."All It's Cracked Up ToBe!
I could do one of those Commercials...ya know, the ones that say
"Windows 7 was my Idea".
This OLD THING???
I could never ThrowOut!
She and I go Way Back...She was my First Head Vase!
I posted about her
HERE
...if you would like to know why I call her 'My Potty Find'.
Coming Soon To CollectInTexas Gal!

The Rest of These OLD THINGS...
Sue's Head Vase Collection
The REALLY RATTY Stuff???
Reluctantly, It Goes To The 'BERMUDA TRIANGLE'!!!
Where Really Ratty Stuff has a way of Disappearing!
PS...It has been my Experience that One must be an ExSpeedyant DumpsterStalker in order to
Retrieve OPRRS!!!
(Other Peoples Really Ratty Stuff)